Anonymous asked: does this blog still operate?
Anonymous asked: I am a straight cisgirl dating a trans guy, and he is my first. So far everything has been really great, but it has now gotten past casually dating and into serious dating and he is feeling a little worried about whether I will ever start to miss cis men or their parts. While I am not the first straight girl he's dated, I am the first straight girl he's dated seriously since he...
3 tags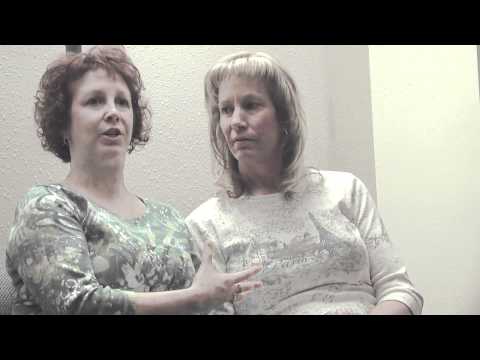 3 tags
QBits: GOP Lawmaker Comes Out As Gay Then Comes... →
The title has it wrong—He spoke out against the bill, then came out as gay. But I think this is powerful stuff here. Just remember to not judge someone by their party, but by their actions. qbits: by David Badash onMay 2, 2012 Saying, "being gay has never been a Republican or Democrat issue," Zach Wyatt, a Christian Republican state representative in Missouri, this morning came out...
avenjar asked: Hi there. A friend of mine recently came out as trans, but they said that they don't plan on living as a guy until they go to college. Should I start referring to them with male pronouns and their guy name now, or just continue calling them their girl name and female pronouns until they leave? Thanks, and this is a great blog!
4 tags
BLITZ Stickers!
YAY! WE ordered sweet Stickers today! right now we have 49 followers! I'll send out stickers to our 50th follower! Along with anyone who submits new resources to the blog! ***The purpose of our blog is to create an open resource and personal interaction for the Trans* community. There fore we ask that you include contact info in your submissions, so our users can speak with you first hand...
Art of Transliness: Happy Valentines Day →
artoftransliness: Valentines Day may be one of the most hated holidays of the year, but hopefully everybody has been able to make the best of today. We at Art of Transliness are still taking submissions for the theme (trans* guys with their supporters), and here's an example from Zak: My girlfriend Kelly and I…
I'm A PFLAG Mom: Fight for Equality →
knowhomo: Alright everyone, If you are not familiar with PFLAG Mom on Tumblr, I highly recommend you check out her blog. She is a phenomenal ally voice and a great person for insight outside of the teen/twenty-something bubble.  If you have a Facebook account and feel inclined, please "like" her post and picture. You can find a copy of the picture below (the same picture is posted on the Fight...
2 tags
When A Cis Woman Dates A Trans Man →
4 tags
Anonymous asked: i'm a straight male interested in someone who is ftm. is this a no-go? how can i avoid offending him?
Anonymous asked: Advice for a soffa looking to help out with surgery recovery? I feel lost but I want to be there all that I can.
Anonymous asked: my close friend of 5 years and boyfriend of 1 month recently disclosed to me that he was born female and transitioned when he was 11 (he's 21 now). however, the terminology he used was odd: he never said "trans-" anything (though he transitioned from female to male), and told me that he sees it as a private medical problem. have you ever heard of this? where can i find resources or...
"The word "transgender" is an adjective, and a descriptive word; not a noun or a..."
– How to Respect a Transgender Person (via kristt)
Watch
genderqueer: iragray: freekygeekyproductions: MUSIC VIDEO featuring Kaia, a transsexual dancer wrestling with questions of transgender embodiment.  (There is no attempt to infringe upon copyright laws. Music credit is Janelle Monae's "Cold War." This video was not created for monetary gain of any kind.)  This is truly amazing. The dancing, photography and music are each excellent on...
Anonymous asked: I don't know if this has been asked before. My partner would prefer it if i could introduce him to my family as trans--however, I have no idea how to explain it without them thinking I'm in a lesbian relationship. I would prefer to not introduce him as trans, but we're both concerned about passing
Hi I have recently started a queer love letter blog where you can submit any type of letter (doesn't necessarily have to be a romantic letter). I was hoping you folks could give it a signal post.  http://queerloveletters.tumblr.com/ Kelly: Looks interesting, everyone. Check it out!
Transcending Anatomy: How to Still Have Sex (if... →
iragray: Are you afraid that your dysphoria will render you incapable of having enjoyable sex? Do you avoid having sex (assuming you want to to begin with) because you're not sure how you'll react? These are perfectly valid concerns, and no one should tell you otherwise. This post isn't…
5 tags
Kit Yan
I received Kit Yan's new chapbook and cd in the mail today. I will post a review of it soon. It looks awesome! (http://www.kityanpoet.com/)
ashleyisaboysnametoo asked: I was seeing a female-bodied man for almost a month - He had expressed some of his insecurities with dating me (a cis-man) but we dated, hung out and we even started getting physical (New to both of us, cause he hadn't been with a man for 4 years, and I hadn't been with a female-bodied person in 7). Well, he flipped, and that weekend started dating a woman. We started talking again. how...
jeshanuuhh asked: So there's this girl i've been in love with for almost 3 years. She's one of my closest friends. She's talked to me and still talks to me that she's confused. She thinks she might like girls, but she doesn't know. She sees me as a sister. Sometimes i think its more than that though. Anyways, i've been wanting to tell her how i felt about her, but i dont want our...
Gender Talk →
transawareness: Gender Talk is a great place for trans* (and more) resources!
TOP SURGERY/BINDER RAFFLE! (could you circulate...
Hey guys! I am trying to save up for my top surgery, hoping to get it done in Toronto in May! Ive started a chip in account, hoping anyone could spare a few dollars for my cause!  I will also be raffling off 3 binder- 2 small, 1 medium- all Underworks tri-top style binders. Also raffling off two brand new Mr.Limpy packers 3.5inch still in packaging. For anyone who donates I will enter you in a...
GLSEN and NCTE Announce Release of Model District... →
pflagmom: pass it on.
sayuri-rose-k asked: I've had a dilemma for a while now. I'm a girl who physically looks like a guy from behind. I see myself as a guy more often than not, while other times I see myself as a girl. Does that make me trans* or bigendered?
quagmirevader asked: Hi! I didn't really have anything to ask, but I wanted to say that I love your tumblr account. I'm a trans ally and this has given me a lot of insight and resources. Keep up the great work. You're an inspiration.
I'm A PFLAG Mom: TDOR →
A moment of silence On this Transgender Day of Remembrance, we commemorate all those we've lost to anti-transgender violence. The violence against and the murders of transgender and gender non-conforming people is a horrendous epidemic. With the publication of the groundbreaking study Injustice at Every Turn: A Report of the National Transgender Discrimination Survey
lafemme03 asked: Im looking for helpful ideas on raising/earning money for my FTM fiance. We want to have biological children & would like to have her eggs harvested & froze b4 she gets started on Testosterone. But its going to be an expensive process like everything else & im hoping to help her become the man she wants soon rather than having to continue suffering & waiting Forever for it to...
Anonymous asked: A few months into our relationship, my s.o. came out as a transman. I was super supportive & perhaps in denial about what this would mean - the changes, the emotional difficulties, the adjustment. Now that he's had surgery & is on hormones, I've had to re-learn him. He's changed emotionally & physically. & the grief of losing my girlfriend is hitting hard. Yet...
Gendering Free Attitudes →
Dear Anon,
To answer your question about your girlfriend having some issues, I know it may not be the most helpful thing to hear, but she has to come into it on her own. I had a really hard time when my boyfriend, now fiance, first came out to me about his transition. Although I was concerned for helping him and making it as easy as I possibly could for him in life, I still felt a little lost. I knew that my...
Anonymous asked: my girlfreind is starting to get really concerned about the physical part of my transition. shes fine with using male pronouns and introducing me as her boyfriend but the idea of me changing my body is starting to get to her. is there something i can tell her to make her more comfortable?
Happy (late) Halloween
artoftransliness:
6 tags
Hey guys, i have put together a blog to tell the world about different peoples 'coming-out' stories and I would LOVE if you were to submit it onto this blog: OnComingOut.tumblr.com All entries can be submitted anonymously if you would like to do so. This is going out to all members of the lgbtq community and their supporters, so PLEASE reblog this so that anyone and everyone that is...
3 tags
National Coming Out day
pflagmom: Be Proud. Be Yourself. You are beautiful. Come out. BE SAFE. You are loved.
11 tags
pansy-boy asked: Hey, I have my top surgery in two weeks and my girlfriend is coming with me. She is pretty scared about the whole thing and worried about looking after me post-op. Does anyone know any resources for people that are supporting guys after top surgery? Or if anyone has been a carer afterwards and is up for talking to her that would be awesome!
sahara-edition asked: Hey! My girlfriend and I just started a trans* blog. Could you promote us? It's: transawareness[.]tumblr[.]com Thanks!
8 tags
In case you need it. Just in case.
Suicide Hotline: 1-800-784-8433
LifeLine: 1-800-2738255
Depression Hotline: 1-630-482-9696
Sexuality Support: 1-800-246-7743
Grief Support: 1-650-321-5272
Trevor Project: 1-866-488-7386
Eating Disorder Hotline: 1-847-831-3438
Rape and Sexual Assault: 1-800-656-4673
Runaway: 1-800-843-5200, 1-800-843-5678, 1-800-621-4000
Exhale: After Abortion Hotline/Pro- Voice: 1-866-439-4253
20 tags